Drone aerial photography is already revolutionising the way construction projects can be documented — but there's one more way drones can add impact to your online marketing material — with drone aerial video footage.
Filming in up to 4K resolution, our state-of-the-art ultra-stable drones can capture breathtaking footage from ground level to 400 feet. With an infinite variety of manoeuvres possible, there's no better way to show off your property, document your construction projects or capture your special day from the air.
Is your online presence in need of a face-lift? Do you want your website to stand out over that of your competition? 
Is the location of your business or property is one of its biggest assets and you are keen to show where the business is in relation to the surrounding landscape? 
Do you want to create an engaging fly-through / fly-over video of your site to show off its design, layout and location? 
Or perhaps you want to incorporate moving aerial imagery into an existing promotional video, and still photographs just won't cut it? 
Combining the latest state-of-the-art drone technology with over a decade of experience in commercial photography and filming, we can capture arresting and unique aerial footage from up to 400ft in the air without you having to leave the comfort and safety of the ground. Take a look at some of our sample Drone Aerial Filming projects below to get a feel of the variety of projects we get asked to capture, and the quality of the work we produce. 
Drone aerial promotional film documenting the installation of a 360 ton bridge at a dock in Tilbury, Essex. Click the play button to watch the video — be sure to click the rectangle button at the bottom right to watch full-screen!
Drone aerial promotional film for estate agents 'Mr and Mrs Clarke' of a stunning property in Woldingham, Surrey. Click the play button to watch the video — be sure to click the rectangle button at the bottom right to watch full-screen! 
Drone aerial film of the wedding and reception of Andy and Samantha at St Martha-on-the-Hill church and Barnett Hill Hotel in Guildford, Surrey. Click the play button to watch the video — be sure to click the rectangle button at the bottom right to watch full-screen! 
Aerial and ground-level promotional film for construction company MCS Construction of one of their projects at Prior's Court School in Thatcham, Berkshire. Click the play button to watch the video — be sure to click the rectangle button at the bottom right to watch full-screen! 
If you're wondering what makes Horizon Imaging different to other drone operators, here are just a few reasons! 
Horizon Imaging was one of the first 50 drone operators in the UK to be granted a CAA licence to undertake commercial work with drones back in 2010. Please see the Why Us of our website to see our current "Permission for Commercial Operations" – a legal requirement for undertaking commercial drone aerial photography in the UK. 
We have over a decade of experience in taking drone aerial photographs for commercial clients.
Horizon Imaging use professional drones with 4K cameras, ensuring our aerial video footage has superb quality and definition
We bring a complete backup drone to every shoot, ensuring that whatever happens your imagery will get captured.  
If you haven't used a Drone Aerial Photography company before, you're in safe hands with Horizon Imaging. We have a track record of exceeding our customers' expectations and providing excellent customer service from start to finish. You can read some of our clients' feedback below or on our dedicated Testimonials page.

"The all-round package that we received from Horizon Imaging was great. David is very flexible with regards to taking the images and access to the locations. The finished photos and videos are great and fitted our brief perfectly."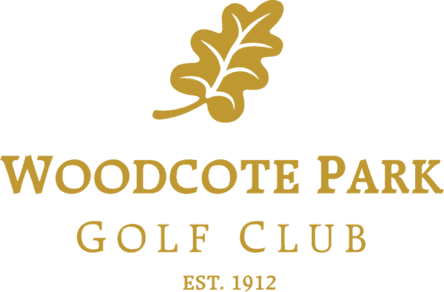 "Earlier this year we commissioned Horizon Imaging to produce two new promotional videos for our Golf Club and we've been delighted with the results. The weather is a critical factor when it comes to showing off your Golf Club at its best so David's flexibility was fantastic. David uses state-of-the-art kit and has a fine eye for detail and aesthetic composition and the result is a really professional pair of short films. With a relatively flat golf course, the added dimensions provided by the drone were superb. We would have no hesitation in recommending Horizon Imaging for similar projects – they are a delight to work with." 

"Really happy with David's services. He provided outstanding customer service, was very professional from start to finish and provided us with killer drone footage and imagery from inside one of our client's large warehouses, as well as fantastic high-level aerial footage and photographs from a manned helicopter – the chartering of which David handled entirely on our behalf. Would definitely recommend Horizon Imaging." 
Technology has given us the ability to
put a camera at any point in the sky
and capture views that no-one has seen before. It is this fascination with rarely-seen viewpoints that continues to turn companies to Drone Aerial Filming to give an
eye-catching twist to their marketing campaigns
. 
If you would like to know more about our Drone Aerial Filming service, please get in touch with us today using any of the details below!
Or complete the form on the right and we will be in touch within 24-48 hours.
Thank you for your time and we look forward to hearing from you!