Architectural and Aerial Photography – Property Industry Case Study
The property industry is awash with mediocre photographs – images which are supposed to convince you to purchase something worth hundreds of thousands, if not millions of pounds. This case study looks at why professional property photography is worth the investment and why cutting the corners of your property photography budget is a false economy. 
Drone aerial photograph of a private house near Haslemere, Surrey 
Architectural photograph of the sitting room in a beautiful house in Lodsworth, West Sussex 
Horizon Imaging's drone aerial photography, telescopic mast photography, and architectural photography services go hand in hand. Over the last few years we have undertaken a large number of photographic assignments for leading Estate Agents in the South East of the UK, taking both bespoke aerial photographs of their properties and ground-based architectural photographs in affordable all-in-one packages.
Property Industry Photography
In today's increasingly time-pressed society, stunning eye-catching photography still forms an essential part of the property marketing process. Try to remember the last time you were looking at properties – do you remember which houses impressed you most? I would hazard a guess that it was the ones advertised with beautiful, eye-catching photographs – well composed, well-lit and skillfully post-processed images that really set the properties apart from the competition – welcome to the Horizon Imaging style of property photography! 
It is a common misconception that anyone can take photographs of a house, and that getting someone within your company to do the work is a good way of saving money. Unfortunately, whilst this might save you a bit of money in the short-term, in the long-term the photographs used to market your properties are one of the key outward-facing aspects of your business. What first impression do you want to give to your customers? One of a company that puts professionalism first, or one that is evidently trying to cut corners to save some money? 
With the increasing popularity of online property search engines like Zoopla and Prime Location, people looking for their next house are typically being presented with pages of photographs as search results – your customers will be, even if it is only subconsciously, comparing the quality of your photographs with those from other agents. Your properties are your greatest asset, make sure you do them justice and make them look as beautiful and attractive as possible – from setting the rooms to photographing them professionally. 
Below you can read some testimonials from three estate agents we have worked with over the past few years. 

"Having worked with David since 2014, we and our clients continue to be blown away by his aerial and architectural photographs – they really help our property adverts stand out on our website and in our brochures."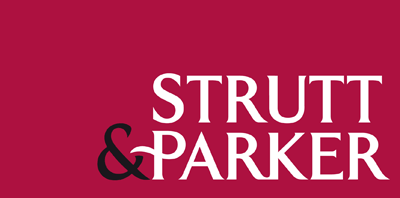 "We asked David to take some photos of a South Downs Estate that we manage – a vast area of almost 3000 acres. We had to hand over artistic direction entirely to David to capture the best aspects as we didn't know how it would all look from a birds eye view. He spent the day there and the resulting shots are brilliant and a very unique viewpoint on the land we know so well. David also carried out internal shots of the Farmhouse for re-letting and these are equally good. We have all been seriously impressed by his skill and attention to detail, with very little help from us non artistic types! Would certainly recommend."

"We have used David from Horizon Imaging a number of times to take drone aerial photographs of our country house properties, and both our clients and office staff continue to be delighted with the results he produces."
The gallery below displays a wide variety of aerial and architectural property photographs that we have taken over the last few years. They are arranged in alternating sets of 4 aerial photographs (mostly
drone
but some
mast
) and 4
architectural
photographs.