Aerial Photography — Schools Case Study
One of the prime applications / benefits of aerial photography — be it from our drone or mast — is the ability to capture the size and setting of a site in a single image. In the case of schools, often one of their key assets is their location and / or the size of their grounds. When trying to advertise the benefits of an education at a particular school, the impact of beautiful aerial photographs that show off the site in all its glory should not be underestimated.
Drone aerial photograph of Claremont Fan Court School in Esher, Surrey 
Drone aerial photograph of St John's School in Leatherhead, Surrey 
The grounds and landscape around a school can have a profound effect on the children studying there — not least as it gives them space to freely run around and explore, and ultimately enjoy themselves! This is often a key selling point for schools with large open green spaces such as Claremont Fan Court School in Esher, St John's School in Leatherhead, St Catherine's School in Bramley, and Aldro School in Godalming, Surrey — photographs of which can all be found on this page. 
Our aerial photographs have helped each of these schools illustrate their beautiful buildings and peaceful, green locations, and in turn, our images have become central to the schools' marketing literature, both in print and on their websites. 
Example use of aerial imagery — Aldro School, Godalming, Surrey
Over a period of 3 years, Aldro School near Godalming, Surrey, have used our services twice to photograph their school from the air for marketing purposes. The first set of images were taken on a crisp October morning back in 2014, and the second set on a warm autumnal afternoon in September 2016. The primary focus during both visits was to show off the school to its best — to convey the beauty of the grounds as well as the school's idyllic setting amidst the surrounding countryside. 
Drone aerial photographs of Aldro School, taken 3 years apart after the addition of a new sports hall (the building with the flat grey roof, visible to the far left of the second image). Click any image to enlarge. 

"We were very impressed with the images taken of our school and the photographs have since received so many great compliments. We would have no hesitation in recommending Horizon Imaging for that special aerial shot." 
Below are more testimonials from other schools we have worked with during the last few years. In each testimonial, the benefits of our aerial photographs have been clearly appreciated by the schools in question — they have simply helped the schools to market themselves better. 

"Horizon Imaging's aerial photographs of Claremont Fan Court School are spectacular. They have been used extensively to promote the School's Grade 1 listed building and the 100 acres of historic landscaped grounds."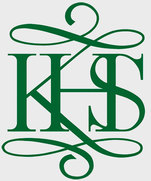 "We contacted David at Horizon Imaging as we wanted to illustrate how our school grounds extend far beyond the footprint of the small brick building visible from the roadside, and this just wasn't possible with ground-level photos. We were very impressed with David's efficiency, professionalism and skill in getting exactly the kind of shot we wanted and we were thrilled with the results. We are already planning other ways in which we can use David's services for our website and we look forward to working with him again." 

"We really love the unique view of the School captured by David's innovative technology. It shows off the buildings in their beautiful surroundings of the Surrey Hills, something we hadn't even appreciated ourselves until we saw the images. It's the first picture in our prospectus and is so often commented on by prospective parents. One of Horizon Imaging pictures really does paint a thousand words." 
The gallery below displays a selection of aerial photographs taken of a number of schools over the last few years.