Drone Aerial Photography – Marketing Industry Case Study
Drone Aerial Photography has enormous potential to add a fresh twist to marketing campaigns. Seeing a familiar site from an unfamiliar perspective will stop people in their tracks as they wonder – I haven't seen that view before? 
Drone aerial photograph of Ashdown Park Hotel in East Grinstead, East Sussex
Drone aerial photograph of The Grand Hotel in Eastbourne, East Sussex 
Among the diverse range of applications for drone aerial photography is the use of aerial imagery for marketing purposes. Whether it's a hotel, school or golf club, aerial images captured by one of our drones can bring a whole new dimension to your marketing campaigns. Particularly suitable for large sites which can only really be appreciated in their entirety from above, our aerial photographs will instantly give your customers a feel for the scale of your site, as well as illustrate the location of your site in relation to the surrounding landscape. 
Elite Hotels – September 2010 to May 2011
Back in 2010, Horizon Imaging was commissioned to take a set of aerial photographs of a number of hotels owned by the luxury hotel chain, Elite Hotels. With large 4 and 5-star hotels enjoying idyllic countryside and seaside locations with far-reaching views, aerial photographs captured using one of Horizon Imaging's drones was really the only way to show off the hotels' beautiful architecture and landscaped gardens in all their glory. 
Tynley Hall Hotel in Hampshire was the first hotel we photographed in September 2010. Set in 66 acres of landscaped Hampshire countryside dotted with lakes, mature woodland, an outdoor swimming pool and a walled garden, the Tylney Hall estate is truly a wonderful place to relax. 
Ashdown Park Hotel in East Sussex was photographed in October 2010. Set in a phenomenal 186 acres of rolling East Sussex countryside, Ashdown Park has its own 18-hole golf course, woodland walks, and boasts stunning 19th Century neo-Gothic architecture. Operating near our drone's 400-foot height limit allowed us to capture virtually the entire site in one photo. 
The Grand Hotel in Eastbourne, East Sussex was photographed the following year in May 2011. Enjoying a stunning sea-side location and with a beautiful bright-white frontage, The Grand Hotel has to be one of the most beautiful seaside hotels on the South Coast. 
Below you can read both a testimonial from Elite Hotels for the work we undertook for them, as well as testimonials from two other companies where we used our
drone
to photograph their sites for marketing purposes.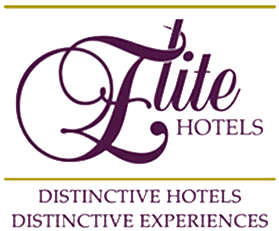 "We have used Horizon Imaging for a number of different shoots at Elite Hotels. The scope and extent of the grounds we have at the hotels are now very clear for all to see thanks to the high quality images produced. These have been invaluable in all forms of marketing, and we will be getting Horizon Imaging back this year to complete our portfolio of aerial photography."

"I approached David because I was really impressed by the quality of his photography on his website. We wanted to capture our unique building and surroundings from some unique angles and through David we achieved just that. It was a pleasure working with David before, during and after the shoot and the images that he has captured are breath-taking. I would whole-heartedly recommend Horizon Imaging for outstanding aerial photography. I'm itching to find another reason to work with David ASAP."

"It was a complete joy working with David and Horizon Imaging, who addressed our brief wholeheartedly. His professionalism and skill ensured that we now have beautiful photography that enhances our tennis club and this will be very important in marketing our club going forward. It is very difficult to photograph a tennis club but the aeriel views have captured the essence of our club and have endorsed our position as 'Probably the prettiest tennis club in West Sussex'."
The gallery below displays a selection of aerial photographs from the three shoots for Elite Hotels. The images are grouped by hotel, with Tylney Hall Hotel first, then Ashdown Park Hotel and finally The Grand Hotel.