Drone Aerial Photography – Aerial Inspection Case Study
Drones are revolutionising how structures are inspected from the air, making the whole process faster, safer and more affordable. Need to check the condition of a roof, chimney or overhead electricity pylon? Use a drone. For those situations where it isn't possible to use a drone (such as in densely built-up areas), our fully-portable telescopic mast can access structures up to 50 feet above the ground (equivalent to the height of a 4-storey building). 
Drone aerial inspection photograph of the inflated roof of The Malls shopping centre in Basingstoke 
Drone aerial inspection photograph of a chimney stack on an industrial estate in Bedfordshire
Drones
have the incredible ability to fly precisely where you want them to in the sky. This makes them ideal platforms for undertaking aerial inspection work in awkward locations which would otherwise require the use of expensive scaffolding or mobile cherry pickers. 
Below is a short case study from an aerial inspection shoot we performed for national construction firm Galliford Try. 
Drone aerial inspection at Wispers Care Home – Haslemere, Surrey
A few years ago, GallifordTry commissioned Horizon Imaging to use our drone to capture a set of close-up aerial photographs of the roof of a building in Haslemere, Surrey. The building dates from the early 1900s and had been used as a private residence and a school before plans were announced to convert it into a care home. 
Due to the age of the building, GallifordTry were keen to inspect the entire roof structure to determine whether any repair work was required. Traditionally this would have taken many days of hard work, but with our drone it was completed within an hour of arriving on site.
Drone aerial inspection photographs of Wispers Care Home in Haslemere, Surrey. Click to enlarge. 
Once the areas of interest had been pointed out, we flew our drone around the perimeter of the roof a few metres above the roofing tiles – a position impossible to reach without spending days erecting scaffolding. High-resolution aerial photographs were captured every few metres to ensure every surface of the roof's structure had been photographed. In total, 13 images were captured of the roof (you can see all these images at the bottom of this page), allowing GallifordTry to make a preliminary visual analysis of the roof's condition – from the comfort of their office! 
Aerial inspection using drones is revolutionising the construction industry, allowing contractors to economically inspect structures in just a few hours – a process which used to take days and cost an order of magnitude more. As well as visible-light photography, lightweight thermal imaging cameras are also available, which coupled with the flexibility of our drone platforms would allow sources of heat-loss to be easily pin-pointed from the air (please note, thermal imaging is not a service we currently offer). 
Aerial inspections with our 50-foot telescopic mast
When inspections need to be carried out in built-up areas where drones cannot be flown (see our
FAQ page
for more information on the regulations), our
fully-portable 50-foot telescopic mast
is the ideal tool for the job. The photographs below illustrate some of the situations where our
mast
has helped individuals and companies capture the evidence they required to support their investigations, be it crumbling brickwork or leaking roofs. 
The
mast
sits in its own stand-alone tripod and so occupies relatively little space compared to a vehicle-mounted mast, cherry picker, or scaffolding. Being fully-portable means the
mast
can be carried to, and erected in, places which are unreachable for traditional vehicle-mounted masts, as shown in the third photograph below (in someone's back garden!). 
The
mast
can also be used (albeit not at its full extension) separate from its base, allowing the mast to be leaned against a wall, meaning the camera can peer behind facades and other obstacles, as shown in the second photograph below. 
Using our mast to inspect a roof-level brick facade on a building in Brixton, London. Click to enlarge.
Using our mast to photograph behind the facade of a Victorian property in Worthing, East Sussex to identify the source of a water leak. Click to enlarge. 
Using our mast to check the roof of a home in Redhill, Surrey to identify the source of a water leak. Click to enlarge. 
The testimonials below are from some of our roof-inspection clients, for assignments using both the drone and telescopic mast inspection services: 
"As managers of a block of flats in Sunbury-On-Thames, we engaged Horizon Imaging Ltd to get a number of photos to allow us to inspect the roof and gutters. We were assured by David Hogg (from Horizon) that the number of photos and the quality will allows us to achieve our objectives. On the day, David was on time, allows us to check a few pictures before proceeding to finish the job. True to his word, the pictures allowed us to inspect the roof and gutters fully, from different angles. We found him very pleasant, friendly and professional. We have no hesitation in recommending him, and will certainly engage his services next year to inspect the status of our roof!"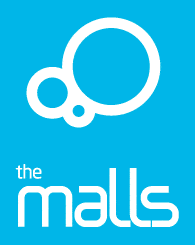 "We are now working with Horizon Imaging to perform quarterly inspections of our inflated roof canopies which are suffering continuous damage from seagulls pecking holes in the membrane. The drone's point of view allows us to easily identify the location and severity of the holes and get them repaired before the damage becomes too serious. The quality of the pictures is excellent, as is the service from Horizon Imaging — the alternative method for inspecting the holes that we used in the past was a difficult and very expensive high access arrangement that would take several days to complete / map the locations of all the holes."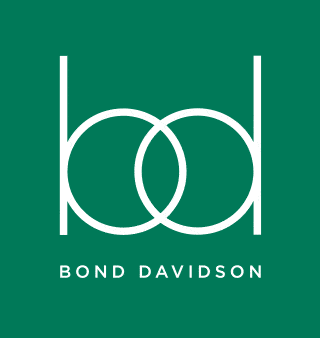 "We needed photographs at height to support a commercial building survey. David had a great range of kit including drone, poles, and high quality camera equipment. He was prompt and professional, and enabled us to successfully advise our client on the roof problems that were not visible from the ground." 
The gallery below displays some of the of aerial inspection photographs taken at Wispers Care Home in Haslemere for Galliford Try, as well as various other aerial inspection photographs we have taken over the past couple of years using both our mast and drone.