There are literally thousands of aerial and ground-level photography and videography providers in the UK — why should you come to Horizon Imaging? Read on to find out … 
We are proud to offer our clients a compelling combination of experience, convenience, value, professional service and a drive to always improve. Please feel free to explore some of these aspects in the sections below (you can also click the buttons above). 
Since our formation in 2007, the mission statement of Horizon Imaging has always been: 
In the ensuing years, Horizon Imaging has evolved and expanded into other niche industries, but first and foremost, we help companies in the property industry to define and build their brand, setting them apart from their competition. 
We have worked with an incredibly wide range of companies including: 
Architects 

Interior Designers 

Construction Companies 

Property Developers 

Estate Agents 
Schools and Universities 

Hotels 

Golf Courses 

Event Organisers 

Councils 
Soil Remediation Companies 

Care Homes 

Shopping Centres 

Landscape Architects 

Surveyors 
Business Parks 

Civil Engineers 

3D Visualisation Studios 

Industrial Estates 

Marketing Agencies 
Over the last 10+ years our brand has changed (see below), our equipment has steadily been upgraded (see the Equipment section below) and our client base has grown, but our mission statement remains the same.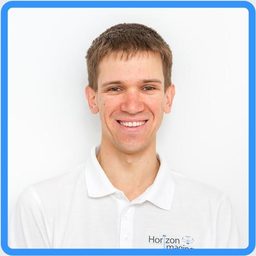 Director, Horizon Imaging Ltd
The Director and Founder of Horizon Imaging, David Hogg, has had a life-long passion for photography, and anything that flies — indeed, Horizon Imaging was born as a result of combining David's interests of digital photography and building model aircraft. 
Beginning way back in the early 2000s, this combination gave rise to numerous airborne contraptions of varying shapes and sizes, custom-built to carry digital cameras. These initial experiments sowed the seed of what would eventually become Horizon Imaging, a leading provider of aerial and ground-level imaging services in the South of the UK. 
David's photographic roots were put down during years of membership with local photographic clubs, and through submitting work for competitions, both locally and nationally. In 2014, David achieved his Licentiateship of the Royal Photographic Society — an achievement based on a panel of 10 photographs showcasing technical and aesthetic photographic skills across a wide range of environments and disciplines. Some of these 10 images are shown below. 
Over the years, David has gained a reputation in the industry for his highly professional work ethic, an astute attention to detail and a drive to always improve the services he offers. David is the primary photographer at Horizon Imaging. 
Some of the panel of 10 photographs which granted David his Licentiateship of the Royal Photographic Society in 2014. Click to enlarge.
By choosing Horizon Imaging, you will be working with an established, professional provider of photography and videography services with over a decade of experience in delighting their clients. 
Our Core Strength — One Company, Multiple Disciplines
Initially, we only offered
Drone Aerial Photography
, but it soon became apparent that there were significant time and cost-saving benefits for our clients of working with a single company to provide all their photography and videography requirements. 
Benefits of using a single provider?
There are numerous advantages of using a single provider to handle all imaging requirements — some of which include: 
Fewer companies to work with on the same project —

saving significant logistical headaches

 

Only having to explain your brand style to one company —

saving considerable time explaining specific style requirements for your imagery

 

Only one site visit required —

reducing site disruption and ensuring all imagery shares the same lighting and weather conditions
For companies in the property industry who rely heavily on imagery as part of their business activities (for example, architects, estate agents and interior designers) consistent and repeatable image style is essential. Using a single provider ensures imagery is consistent as it is: 
Captured using the same equipment —

reducing variation in image quality

 

Composed by the same photographer —

ensuring consistent compositional style

 

Post-processed by the same photographer —

ensuring imagery has consistent brightness, contrast and colour-tone

 
By choosing Horizon Imaging, you will save time, money and hassle compared to shopping around for multiple providers. You can also be sure that all the imagery you receive will have the same professional quality. 
Investing In The Latest Equipment
We spend a large proportion of our turnover investing in the latest equipment to deliver even better imagery for our clients. The image above shows a small selection of the equipment we use … unfortunately we were unable to get our 6, 9 and 15 metre telescopic masts into this shot! 
Whilst it's certainly true that there is considerably more to professional photography than buying an expensive camera, on the flip side, there is a reason that professional camera equipment is so expensive. Professional camera equipment delivers: 
Higher resolution imagery, meaning you can print larger and crop-in further —

giving more flexibility in how you use the imagery

 

Higher sensitivity in low-light situations, reducing image noise / grain —

giving cleaner, crisper images, no matter the environment

Greater creative flexibility, particularly when it comes to video —

giving your projects a dynamic edge over your competition

 
By choosing Horizon Imaging, you can be sure the imagery we capture for your projects will always meet, and will most likely exceed, your requirements for image quality. 
CAA Certification and Insurance
Horizon Imaging was one of the first 50 companies in the UK to be granted permission to use drones for commercial applications (we hold licence #46). Over 8,000 licenses have since been granted! 
Since their introduction in 2010, Horizon Imaging has fully complied with the UK Civil Aviation Authority's regulations governing the use of
drones for
commercial
work
.
Without a licence from the CAA (known as a 'Permission For
Commercial Operations
' or
PfCO
), it is against the law to undertake any commercial aerial photography work using drones – 'commercial' meaning any work of valuable consideration to the operator. This licence will only be granted by the CAA if the operator holds adequate Public Liability insurance, has received suitable training and has written a detailed manual describing their operating procedures, risk mitigation strategies and maintenance schedules.
Horizon Imaging is
covered by £5M of Public Liability insurance across all our operations
. 
To view our current Permission from the CAA, please click on the image below.
Click on the image above to view our current Permission for Commercial Operations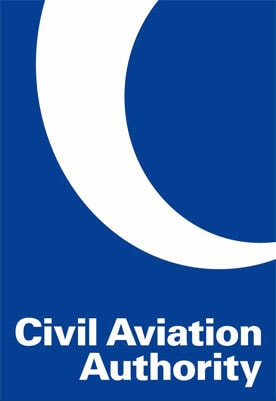 Horizon Imaging holds the CAA Permission for Commercial Operations licence number #46. 
Please make sure you check that any Drone Aerial Photography company you work with on a commercial basis holds one of these Permissions from the CAA. If they cannot produce their Permission when requested,
then they are operating illegally
. 
Illegal commercial operators not only harm the reputation of the drone industry as a whole, but using an unlicensed operator could potentially pose a safety risk to you and your company as they may not have received appropriate training in how to operate drones safely. Additionally, if anything were to happen and you had knowingly employed an unlicensed operator, you may become liable through vicarious liability. 
By choosing Horizon Imaging, you can be sure you are working with a competent, experienced and professional drone operator who has over a decade of commercial experience flying drones in a wide range of environments. 
Dedicated To Customer Satisfaction
The main reason our clients continue to use our services year after year, is that they love the work we produce for them! 
Anyone who has worked with us will know that we have a keen eye for detail. This, combined with a continual drive to find new ways of improving the services we offer, means that when clients return to us, they will get at least the same, if not an improved level of service than when they first used us. 
You can see a few of our client testimonials below, and over 100 more on our main
Testimonials
page. 
"I would like to say a huge thank you to David of Horizon Imaging who has recently been producing a 360-degree virtual tour of our kitchen and bathroom showroom, as well as outstanding still photographs and a truly beautiful video. The hard work, time, trouble and effort (even coming back on a sunnier day to get better pictures of the outside) David has put into this project is clearly evident in the final products he has produced for me. 
I feel extremely lucky to have known him at this time, as I truly believe you would have to go a long way to find his level of work and dedication to his craft anywhere else. So thank you David for everything you have done."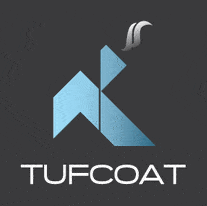 "We've worked with David on several occasions over the last few years. In both documenting finished construction projects to photographing internal and exterior architecture allowing us to create realistic shrink-wrap building wraps, his work ethic is highly admirable. David's knowledge of photography and dogmatic approach to producing a high-quality image is first class. 
Horizon Imaging's array of tools and gadgets have been of great use to our projects particularly the mast photography, which has proven benefits creating stunning high-level imagery where the use of a drone is impossible."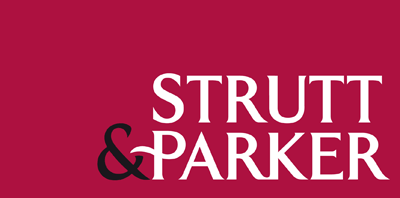 "We asked David to take some photos of a South Downs Estate that we manage – a vast area of almost 3000 acres. We had to hand over artistic direction entirely to David to capture the best aspects as we didn't know how it would all look from a bird's eye view. He spent the day there and the resulting shots are brilliant and a very unique viewpoint on the land we know so well. David also carried out internal shots of the Farmhouse for re-letting and these are equally good. We have all been seriously impressed by his skill and attention to detail, with very little help from us non artistic types! Would certainly recommend."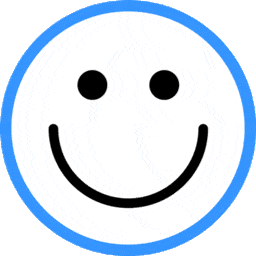 Our motto is that we are only happy once our clients are delighted with the imagery we have produced for them. If for some reason a client is not satisfied, we will work closely with them to address the issue, even if it means re-doing the entire shoot at our own cost. 
We call this our 100% Delighted Guarantee! 
We can only offer this guarantee because we are so confident in the services we offer. During our 10+ years of trading, we have never had to re-do a shoot because a client was unhappy with their imagery, and we intend to keep it that way! 
By choosing Horizon Imaging, you will be working alongside a company that shares the same expectation of quality as you.