When it comes to choosing service providers for your business, there are a lot of things for you to consider. And once you've chosen someone, you have to decide whether you would use them again. There are many reasons you might want to vary your suppliers from project to project. Budget, service offering, customer service or even just personal preference. But we're here today to tell you that your photographer and videographer shouldn't be one of them. Instead, you should aim for the opposite – to choose a supplier and build a long-lasting, strong relationship with them. 
Skip The 'Training' Phase
When you first work with a photographer or videographer, there is a bit of a 'getting to know you' period. This is where you learn their processes and how they work, and you educate them on your business, your style and how you want your imagery to look. And if you've ever done this before (with any kind of supplier), you know how much time it can take. But if you view it as an investment in a long-term relationship, instead of a frustrating formality, you can be confident that your marketing materials and brand image will be spot on, not just now, but in the years to come. 
Architectural photographs of a new retirement development in Midhurst, West Sussex. Click to enlarge. 
For business photography and videography, consistency is absolutely critical. It gives your brand a strong, unified feel, builds trust in your customers and makes you seem like a more established, credible business. This means all of your photos, imagery and videos are of equal quality, style and tone – and most importantly share the same brand identity. 
This is incredibly difficult to achieve if you're using a new photographer each time you need imagery, and getting each video produced by a different company. No two photographers will shoot or edit in quite the same way, so the results will feel like a muddled mess. This sends an inconsistent message to your customers and gives the impression you are not very committed to the presentation of your business. Not ideal for convincing people to buy from you!
Promotional film for Willmott Dixon of a new multi-storey car park in Winchester, Hampshire. Click the play button to watch the video, and don't forget to click the full-screen icon at the bottom right.

"The all-round package that we received from Horizon Imaging was great. David is very flexible with regards to taking the images and access to the locations. The finished photos are great and fitted our brief perfectly." 
Briefs Get Easier Every Time
Many of our clients mention that one of the biggest advantages of using the same photographer and videographer again and again is how easy it is to commission new projects. Because a videographer you've built a relationship with knows you, has worked with you before and understands your business, the process of briefing them gets quicker each time. They understand the style you want to achieve already, have any assets they might need (like your logo) already, and can effortlessly slip back into their role with you whenever you need them. The longer you work with them, the better they will understand the type of imagery you require, and the less guidance you will need to give them. 
This can save you a significant amount of time and effort with each job, and means you can run exactly to, or even ahead of schedule. For example, some of my client's briefs have been just a few sentences in an email – doesn't that sound much simpler than getting to know a new photographer for every project? 
Promotional film for Aitch Group of a new development of apartments in London. Click the play button to watch the video, and don't forget to click the full-screen icon at the bottom right.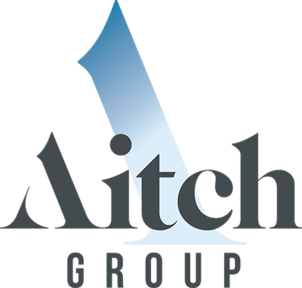 "Working with Horizon Imaging was a pleasure from start to finish. Communication was always quick and efficient and the brief was interpreted perfectly. David created a development video which exceeded our expectations and his attention to detail was fantastic. We will certainly use Horizon Imaging again." 
They Can Probably Do More Than You Thought
This is one of our favourite benefits of nurturing a long-term relationship with your photographer/videographer as we've found it happens fairly often. You may approach a photographer because you have a project that requires very specific imagery, and they professionally capture it for you. Once you're happy with their work you keep coming back to them to capture the same type of imagery on your next projects. Then one day in discussion you mention that you need another service, or wish they offered service X. And your photographer says they can do that too. Now, you have a supplier you already like, know and trust who can help you with your new project as well! 
Because many photographers and videographers are multi-disciplinary, they can often provide you with a full suite of services that caters to all of your needs, rather than just one. But you often won't find that out unless you take the time to build that relationship. 
Architectural photograph of a new-build property in Fleet, Hampshire, and a Matterport 360° virtual tour of the same property. Click the image to zoom in, and click the play button to explore the virtual tour. 
When you work with a photographer or videographer for a long time, they get to know how you work, and you know how they work. Ultimately, this leads to a situation where you can send them to any of your sites to capture footage or images, and you don't need to worry about whether they will capture the images you require – their past experience means they will know exactly the type of images you want, and what they need to do to capture them. Again, this saves you time and effort, as well as the awkwardness of telling them they didn't capture what you wanted. Instead, capturing images and video is simple, quick and hassle-free. 
At Horizon Imaging we aim to build long-term relationships with each and every one of our clients, so that they can achieve enjoy all the benefits we've listed above and more. With a comprehensive range of services on offer, we can usually provide all the photography and videography needs that our clients require – all under one roof, and with a continually-evolving knowledge and understanding of your business and how you want your brand to be presented.
Promotional film for the new Horizon Cruise Terminal in the Port of Southampton, Hampshire. Click the play button to watch the video, and don't forget to click the full-screen icon at the bottom right.

"David from Horizon Imaging Ltd was instructed by HUF HAUS to photograph two HUF houses, exterior and interior, daytime, dusk and night-time shots, telescopic mast and drone images – as well as the post-production editing for marketing. The results are spectacular, especially in view of the extremely tight timeline – and we can only commend David and his professional expertise." 

"Really happy with David's services. He provided outstanding customer service, was very professional from start to finish and provided us with killer drone footage and imagery from inside one of our client's large warehouses, as well as fantastic high-level aerial footage and photographs from a manned helicopter – the chartering of which David handled entirely on our behalf. Would definitely recommend Horizon Imaging." 
So ask yourself, do you:
Need professional photographs and promotional videos of your latest projects on a regular basis?


Want your prospective clients to see you as a professional company that has a clear brand identity?


Want the process of having promotional imagery captured to be quick and hassle-free?
If so, please don't hesitate to reach out to us on the contact details below.