Whether it's Instagram Stories, YouTube Shorts, or the now infamous TikTok, 2022 is yet another year where the marketing sphere is being dominated by video. The buzz around video in the business world has been growing louder and louder over the last few years, with more businesses realising that video is often the key to success online. Which really is not that much of a surprise, since Google tells you that video is a preferred type of content for its search engine ranking algorithms! 
Already this year we've seen a wave of promotional videos hitting business websites. Some have been good. Some have been…not so good. And the main difference is the fact that the people creating the videos haven't thought about what really makes a good, successful promotional video, and what they need to do to create one. So today, we're going to share some secrets with you to help you create great promotional videos this year. 
Some behind-the-scenes photos from a handful of filming shoots. Click to enlarge. 
Everyone can relate to stories. They are so ingrained in our culture that our brains actively crave them! And video storytelling is simply the way we translate that into a visual medium. Films and TV documentaries both tell stories through the medium of video, usually over a period of a few hours. For businesses, video storytelling takes the form of a shorter video, or series of videos, that generally last a few minutes, and tell a story around the company's brand values, products, or services. Each video has key takeaways that your videographer should know about before filming, so that the right message can be crafted. 
This also means you need to give some thought to the structure of your video. If your aim is to tell a story that will convert prospects, the story needs to follow a structure. That means having an introduction, a central section (or 'plot'), an ending that wraps everything up and answers any questions your prospect may have, and finishes off with a clear call to action. 
Promotional film for Wood Street Infant School in Wood Green Village, near Guildford, Surrey. Click the play button to watch. 
"This year we knew we would need to find a different way to promote our school to prospective parents and found Horizon Imaging Ltd through a recommendation. From the day David stepped through our doors, he understood the visual representation we wanted to get across to our audience. He was helpful and supportive and offered suggestions of how to get the very best images to show exactly how our school operates and the experiences we offer our children here at Wood Street Infant School. We are delighted with the finished product; watching the video is just like walking through the doors of our school."
The average person has an attention span of around 10-20 seconds when they're online. That's how quickly they will look at your materials and decide whether or not it's worth their time to stay. So your biggest objective should be to create a video that grabs their attention right away, and then is engaging enough so they want to keep watching. How you do this will depend on the style of video, as we shall explain in the next section. 
Promotional film for Bristol-based solicitors firm Davies & Partners, to commemorate the painting of a Bristol-themed mural in their office. Click the play button to watch the video, and don't forget to click the full-screen icon at the bottom right.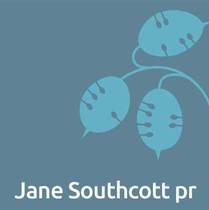 "We commissioned Horizon to help produce a time-lapse video for a client, to capture the creation of a unique artwork in their offices. David was extremely prompt in responding to our brief and quickly provided great ideas to enhance the video and offered creative solutions to minimise any disruption for the office staff, during the filming. David liaised directly with the artist and client to arrange the most efficient filming schedule for all. The final edited video was exactly what we wanted and more. It brilliantly captured the story behind the creation of the artwork. We were delighted with the results and more importantly the client loved it! We look forward to working with David and Horizon again in the future" 
If your only audio is background music, then you need to put a real focus on the visual elements of the video. Include lots of different camera angles to maintain interest and switch between them often so the viewer doesn't have time to get bored. But be careful – if you make your clips too short your viewers won't be able to follow what's going on, and clips that are too long will make the video feel slow and dull. 
Your footage should also be technically perfect – which means no wobbly cameras, no focus issues and no blown out or underexposed shots. Make sure your clips aren't grainy or noisy (a technical term for the snowy / blotchy look videos can get when shot in low light or with cheap equipment). Colours should be processed to correspond with the style of the film – vibrant and bold for fast-paced films with lots of clip changes, or soft and muted for more artistic, cinematic films. 
Promotional film of a luxury property in East Malling, Kent. Click the play button to watch the video, and don't forget to click the full-screen icon at the bottom right.
"Having been impressed, initially, by the Horizon Imaging website, we contacted David to discuss our requirements for photography to market the sale of our home. Following a prompt and competitive quotation, we engaged Horizon Imaging for the architectural photography, drone work and video we required. David was an absolute pleasure to work with. Professional, detailed and thorough, David produced an excellent package of images that resulted in a fantastic response as soon as our home went on the market. We wouldn't hesitate to recommend Horizon Imaging for any photography, video or drone work and look forward to engaging David for any similar requirements we may have in the future."

Graeme Carpenter, Kent
Videos With Voiceovers / Interviews
All of the above still applies if you are using a voiceover or interview footage, but you have a few extra challenges to work through. In particular, you need to make sure your audio recordings are technically perfect – clear, with no hiss or crackle, no distracting background sounds and no echoes. It's a good idea to feature someone (or several people) from the company reading the voiceover in the video if possible, as it helps the viewer build a more personal connection with the company. Putting a face to a voice is powerful, and videos featuring employees from the company tend to be more engaging. 
You should also invest time in writing a good script. After all, your video is made up of 2 main elements – visual and sound – and what you say in your video is an important factor in how successful it will be. Don't just rock up and say the first thing that comes into your head. Instead, sit down and plan out what you want to say and how you want to say it. Cut out the fluff and make sure your point is clear and concise. Keep it short (avoid breaking the 2-minute mark if you can) and make it compelling. And if you're agonising over every single word with no way out – hire a professional to do it for you. We are always happy to provide advice on voiceover scripts and can even write them for you if required. 
Promotional film for Thorpes Neuro Rehab based in Eversley, Hampshire. Click the play button to watch the video, and don't forget to click the full-screen icon at the bottom right.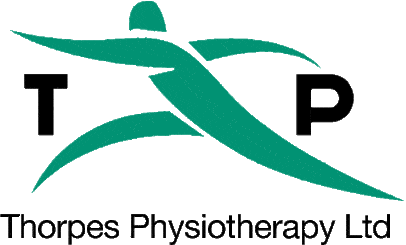 "Thank you so much for the recent videos and photos you produced for my Physiotherapy clinic. I'm delighted with the outcome – the videos look so professional and 100 times better than what I could have done on my smartphone. I love the way they have been professionally edited with background music, captions appearing on the screen and excellent sound quality. There is no doubt that these videos and photos will improve my website and significantly contribute to more leads and more clients for me. They have given me lots of useful content to use in different marketing platforms I will certainly be using you again for more videos and photos and will highly recommend your services." 

"We commissioned Horizon Imaging to take aerial and ground-level promotional photos and videos of a project we recently completed at Box Hill School in Dorking, Surrey. We found David very professional and responsive, we were very pleased with the resulting imagery and we would definitely recommend his (Horizon Imaging) services." 
So ask yourself…
Are you looking for a way to stand out from your competitors online?


Do you have a complex service to explain in a short amount of time?



Is a promotional video on your to-do list for 2022?

 
If so, please don't hesitate to reach out to us on the contact details below.