When was the last time you thought about your roof? It's the thing that keeps you warm and dry, and yet many people don't give it a second thought until something goes wrong, even if they own the building. But whether you own a single house, a church or a sprawling shopping centre, knowing the condition of your roof is incredibly important. You need to know if there is any damage that needs to be repaired, to provide evidence if you're making an insurance claim, or to confirm with authorities that your building meets health and safety code.

But with rooflines becoming more complex and difficult to navigate physically using traditional means, many businesses have turned to more futuristic tools to give them the aerial insights they need. Yes, today we're talking all about drones.
A Traditional Roof Inspection
While drones might be a relatively new invention, roof inspections have been required for decades. From insurance companies needing them to provide accurate quotes, surveying firms needing them for reports on the current condition of the roof, to checking for damage or even just regular maintenance needs, anyone who owns a building needs to have a good idea of what's going on on the roof. The problem is, the roof tends to be the hardest part of a building to inspect!

So how was it done? Usually, a man with a ladder and absolutely no fear of heights. This approach was rarely practical or safe, so roof inspections were done very infrequently, and when they were done the view was limited. As time moved on companies could hire cherry pickers to lift them up to the roof for inspections or commission a firm to erect scaffolding when an inspection needed to happen. But both of these options are very expensive, and they still only give you a partial view across the roof, so they are quite ineffective compared to their cost. Not to mention all of the health and safety paperwork that goes into them!

Then around 10 years ago everything changed, and now the vast majority of roof inspections are carried out using drones.
Roof inspections in Surrey and Berkshire. Click to enlarge.
What Is A Drone Roof Inspection?
A drone roof inspection does what it says on the tin – a drone is flown over your property and captures video and images of your roof. We call this a 'drone roof inspection' and is applicable to almost every type of building. So much so that they are revolutionising how structures are inspected to make the whole process faster, safer and more affordable.

A qualified and insured drone operator will fly a state-of-the-art drone around and over your property many times, capturing high-resolution images from almost every angle above and around your building. If more detail is needed, then they can fly the drone closer to the building. Drones can fly incredibly precisely, so you can position them exactly where you want them in the sky without needing to worry about awkward angles or unsafe heights, and you can capture images that would be impossible to capture any other way – even if you were standing on the roof. For example, a common angle we capture is looking directly down into the top of a chimney to check its condition.

At Horizon Imaging we use two different sizes of drone for roof inspections. One is a very small, lightweight drone specifically designed for dense urban areas, so it's perfect for inspections in housing estates and town centres as it minimises the risk to members of the public. The other is a larger drone with interchangeable lenses, which can be flown over much larger buildings whilst remaining within our line of sight. In some cases, we can also use our portable telescopic masts if we need to poke around inside buildings for the inspection as well – such as around the rafters inside a church tower we worked on recently! We believe in using the right tool for the job to produce the most thorough and comprehensive set of roof inspection images possible.

Obviously, an aerial roof inspection doesn't quite replace having a physical look at the structure, lifting tiles to see beneath and poking mortar for signs of crumbling or softening. But a trained surveyor can glean a surprising amount about a building's condition from a set of high-quality aerial images. That's our goal for every client we work with. We are not trained surveyors, but we can ensure you have a set of high-quality photographs that capture everything your surveyor needs to assess the condition of your roof. We will even categorise the images into separate folders for different sections of the roof for you, so it's easy to know which part of the roof you're looking at based on the folder name.
Roof inspections in East Sussex. Click to enlarge.
So the next time you think it's too dangerous, expensive, time-consuming, or just plain impossible to inspect the roof of your building, think again!

We have been conducting roof inspections with drones for well over 10 years, and there aren't many things we haven't seen or come across in that time.

If you have any questions please don't hesitate to reach out to us and we'll be happy to talk you through the process.
Roof inspection in East Sussex and Hampshire. Click to enlarge.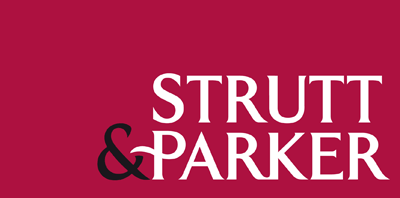 "Following a recommendation, I contacted David to see if he could help capture images of a 1960s copper roof, to allow us to assess the metal for repair work. David was able to come to site quickly and provide photographs within a day. The resulting images were of a very high standard and pick up all the detail we required. They images could be mistaken for artwork!"
"Chawton Hill Chartered Surveyors worked with Horizon Imaging to capture photographs of the pitched roof of a large property in Surrey. The photographs were needed to accurately assess damage to the roof and create a condition survey. From these photographs, we have also been in a better position to detail a schedule of works, to fix any problems found by the drone survey. The whole process, from initially contacting David, to receiving the high quality and detailed photographs was friendly, quick, and very accommodating. David has provided us with everything we required, and we will definitely use their services when a drone survey is needed in the future." 
So, ask yourself do you:
Need regular roof inspections to meet health and safety regulations?


Want to be able to provide high-quality images to a surveyor?


Want to see any damage to your roof while it's small, so you can fix it quickly?
If so, please don't hesitate to reach out to us on the contact details below.