When it comes to explaining what we do, most people can get the basics fairly easily.
We take high-quality photographs and videos for businesses to use for their marketing or internal development. The difficulty comes in the next sentence – 'but why don't businesses just do it themselves? They can take photographs, can't they?' 
And yes, they can, technically. But it is the difference between an amateur or inexperienced photographer taking pictures that are OK, and a professional taking photographs that will really impress. And since sometimes people don't understand what it is that a professional photographer can do that an amateur cannot, I thought an analogy would help. 
You see, professional photographers are like professional chefs. 
Trading Knives For Lenses
Some behind-the-scenes photos from a handful of filming shoots. Click to enlarge. 
Let me explain. When someone trains to become a chef, they have to go through intense schooling to learn about ingredients, cooking techniques, where to source the best ingredients, preparation techniques, utensils, recipe creation, and more, so that they can produce dishes of exceptional quality. They also spend years in different restaurants putting this all into practice and learning as they go. It's a long process to go through, but the result is a highly-skilled and knowledgeable chef. An amateur cook at home might be able to cook the same dish as a professional chef, but the way they go about it and the quality of the finished result is going to be miles apart. 
A chef's training is like photographers training. It's how we learn the rules of photography — things like composition, lighting, depth-of-field, how to use the camera's controls, storytelling, artistic view and so on. All of these things can be learned, either through formal training or years of hands-on experience and research. But just like a chef's training, there are no shortcuts to this knowledge, and you can't just pretend to be like another photographer by trying to copy their work — the results will speak for themselves (and not in a good way!). 
This in-depth knowledge of the rules of photography is just one of the things that sets a professional photographer apart from an amateur. 
Some behind-the-scenes photos from a handful of filming shoots. Click to enlarge. 
The Similarities Continue
It's not just the knowledge that makes professional chefs and photographers similar. A chef's utensils are exactly like a photographer's camera equipment. They should be so used to handling them that they don't even think about it. It's second nature to know which tools are best for which jobs, and how to use them to get the effect they want. Both sets of professional tools are expensive, but they make delivering professional results a lot quicker, more repeatable and more cost-effective for everyone involved. 
The starting point for a chef in any dish is their ingredients, and for photographers, it's the raw, unprocessed photos brought back from a shoot. The chef knows how to transform those ingredients into something delicious and beautiful, and a photographer knows how to take those raw images and edit them to make the content look its absolute best. In the same way a chef wouldn't hand a customer a pile of raw ingredients, and a photographer won't deliver raw photos without professionally editing them first. 
The chef's cooking skills are like a photographer's editing skills. Each chef has trained and honed their own unique style over many years of passionate, dedicated work, and no two chefs will cook the same dish the same way. In the same way, two photographers will never edit or retouch the same set of photographs in the same way. Every photographer has their own style and flair that makes their images unique to them – and it's one of the reasons you should view a photographer's portfolio before you choose to work with them. 
Some behind-the-scenes photos from a handful of filming shoots. Click to enlarge. 
When you go to a Michelin-starred restaurant, you go there because you know the food will be of an amazingly high standard. Yes it's more expensive, but you know it's the result of years of knowledge, experience and passion coming together to produce truly show-stopping dishes. The same can be said for a professional photographer. When you look at a final set of photographs, you're seeing the results of all that knowledge and experience coming together to create something amazing.
This makes it pretty straightforward to tell when a photographer is inexperienced. Without all that time spent learning and accruing knowledge, shortcuts tend to be taken, and mistakes tend to be made. Photographs will be uninspiring and will lack a focal point. Not knowing how to use all the features of a camera means the photographs will be technically flawed – something which can't be fixed in editing. And if they don't know how to edit effectively, photographs will be dull and lifeless.
Ultimately, you want your business to stand out from your competitors with a strong and consistent brand image. So ask yourself, if you were opening a new restaurant, would you commission a chef with no prior experience or training, using cheap utensils and stale ingredients to cook for your first guests who are unsure about whether to put their long-term trust in your new venture?
No!
So why would you do the same with commissioning the photographer that will be capturing images that will be pivotal to convincing your prospective clients to put their trust in your business or service? Cutting corners might be the cheaper option, but it means your prospective clients will have no interest in staying on your website and learning more about what you do.
This is why hiring a professional photographer will be one of the best investments you ever make.
If this article has whetted your appetite for using a professional photographer, feel free to get in touch to see how we can help you.
Some behind-the-scenes photos from a handful of filming shoots. Click to enlarge.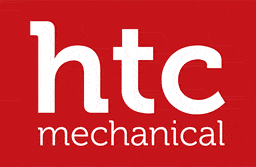 "We found Horizon Imaging through an internet search. David was responsive to email enquiries and provided a full breakdown of his services. We arranged to meet on site and came prepared with an idea and vision of images we wanted of our mechanical works. David was hands on and thorough during his time on site. He was attentive and this was reflected in the quality of the final images. David has been a pleasure to work with. He managed to achieve our vision. 100% look forward to working with David on any future projects in the area."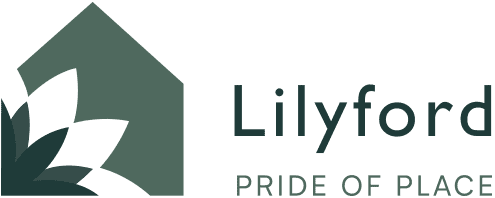 "We contacted Horizon to shoot the show home at our latest development Dundee House in Midhurst. David is a complete professional and highly talented. The photographs we have are major asset for us, we are delighted with them, and we will be using these striking images across our website, social media and any further marketing material. David also captured a Matterport 3D Virtual Tour for us and it looks superb." 
So ask yourself…
Is your brand image important to you?


Are you looking for stunning, professionally-captured images to set your business apart from your competition?



Do you want to work with a photographer who has years of training and experience in corporate photography and videography? 
If so, please don't hesitate to reach out to us on the contact details below.