Horizon Imaging interviewed by Sky News about the report of a near-miss with a drone at Heathrow
Horizon Imaging was recently interviewed as an industry expert by Sky News following the release of a report by the UK Civil Aviation Authority detailing a near-miss between a drone and a passenger airliner in July 2014. The report is particularly concerning in the run up to Christmas where drones are tipped to be one of the most popular presents.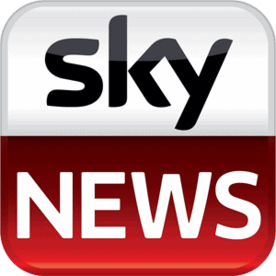 "The pilot who spotted the drone was flying an Airbus A320 at an altitude of 700ft. The plane can carry as many as 180 passengers. The report is expected to class the incident as category A, meaning there was a serious risk of collision. With the cost of drone technology falling, they are being used for everything from promotional videos to gathering pictures for the news. And this Christmas thousands of drones are likely to be sold on the high street and online." 
The brief interview touched on the problem of being able to purchase drones and fly them without any prior knowledge or training – a subject I touched on in a previous blog post. 

 "In the early days of model flying (which is mainly where this problem is arising), you would go to a model flying club, you'd be taught how to fly and you'd learn all the safety aspects that way. "These days that is completely by-passed. You can buy one with no prior knowledge of how to operate them and that's when the problem arises." 
It is essential that the public are made aware of the regulations they need to abide by when operating drones. It's important to realise that following these regulations in no way restricts the fun you can have with drones. Just like the rules of the road, the rules of the air are there to make sure everyone remains safe and can enjoy themselves. 
The following sets of guidelines are great resources on how to operate drones safely: 
"You have control" – A leaflet from the UK Civil Aviation Authority 
If you give or receive a drone this Christmas, please make sure these Guidelines are adhered to and keep our skies safe and free for everyone to enjoy in 2015! 
David Hogg from Horizon Imaging being interviewed by Sky News following the report of a near miss at Heathrow Airport. Click to enlarge. 
Click on the image above to read the article by Sky News and to watch the video. 
Jim McAuslan, General Secretary of the British Airline Pilots Association is concerned that if regulations do not change soon we will see an accident involving a drone and an airliner.