Time-lapse filming is something that has been around for a good while now, and certain industries have been using it with great success. We've seen a particular demand for time-lapse filming of construction projects since we introduced our time-lapse filming service back in 2020, and we always love working on construction sites! However, when a client mentioned that they thought construction projects was the only relevant application for time-lapse filming, it made us realise there are still some misconceptions out there about its applications. So today, we've got our myth-busting hats on and we're ready to set you straight! 
You Can Only Use Them For Long-Term Projects
This is perhaps the most common misconception, so let's start here. Yes, time-lapse filming is often used to capture events that unfold over long periods of time or projects that span several months or even years. We've certainly worked on a fair few time-lapse projects that have lasted over 12 months, and you can see some of the results in our gallery.
But it's not only long projects that can benefit from time-lapse filming – there are so many things you can use time-lapse video for which last much shorter periods of time – even just a few hours! Time-lapse filming can compress footage captured over any period of time – be it a few hours or years – down into short clips that are ideal for social media, promotional materials or showcasing workflow to a client. Just to name a few, we've shot artists working on murals, developers dressing show homes and the installation of modular pre-fabricated buildings – many of which were done and dusted in a morning!
So the bottom line, is if you have a project or process that would be too slow / uninteresting to film at normal playback speed and then share on your website / social media, time-lapse filming is the answer!
An example of a short-term time-lapse filming project, capturing the dressing of a show home at a new property development which took place over a few days. Click the play button to watch the video, and don't forget to click the full-screen icon at the bottom right.
You Need Someone There To Watch The Camera
Thankfully this one is not true, at least not for the time-lapse systems we install – that would be an incredibly boring job, wouldn't it?! Once our cameras have been set up and secured in place, they can essentially be left to do their thing. At Horizon Imaging we use solar-powered cameras, which allow for complete off-grid operation. The solar panel is attached directly to the camera and can be pointed independently of the camera's lenses, so we can make sure the solar panel captures the maximum amount of sunlight for the duration of the project. This removes the need to keep visiting a site to swap out batteries every few weeks, like you have to do with some cheaper systems.
Filming indoors where there's no sunshine? No problem! Our cameras can also be plugged into the mains to allow for indefinite operating time, or we can leave a bank of batteries with the camera that will keep it powered for many months without needing to swap out batteries. 
The time-lapse camera system we use is also cloud-connected (more on that later), either via WiFi or the mobile phone network, which allows us to remotely monitor what the camera is seeing, and also the camera's battery level, to ensure it's always working correctly. We check the feeds from all the cameras we've install every day, so if something were to happen (like an obstruction was unintentionally placed in front of the camera, the camera was accidentally knocked or a bird defecated on the lens … yes all three have happened in the past!), we can quickly arrange a site visit to put things right.
The Horizon Imaging Time-Lapse camera system installed on construction sites in Kent and Essex, showcasing three different ways of mounting the camera — to a weighted tripod on top of a site cabin, screwed to the wall of a nearby building and clamped to an existing scaffolding structure (the third photo also shows an additional battery backup system that will allow the camera to run on battery power alone for many months). Fun fact: the camera in the third image can be seen in the second image (it's circled in red)! Click to enlarge. 
This one is a bit difficult because the answer is – it depends. It depends on the company you choose, the equipment they use and the length of your project. For example, there are some providers who can offer super-low-cost time-lapse services because they use cheap battery-powered cameras which don't use solar panels to keep them charged; they have no live-view connectivity; and they only record to a memory card, which means neither you nor the provider can tell for sure if the camera is still functioning without physically visiting the site to download and check the files.
There are also other less obvious costs involved in providing a time-lapse filming service. Firstly, in our experience, no two sites will require exactly the same installation method, which means we need to keep a range of mounting hardware in stock, and often we will need to purchase additional bespoke materials / equipment for each project to allow the cameras to be mounted in the optimum locations. These installation methods have included fixing the camera to:
A tripod which was then weighted down onto the roof of a construction site cabin
A bracket that was then screwed into the wall of a building
Part of a scaffolding structure on a construction site
The hoarding around the edge of a construction site
A scaffolding pole pushed into the ground and then stabilised with guy wires
A lamp post
A brick wall around the edge of a construction site
A weighted tripod on the roof of a building
A weighted tripod in the corner of a room in a house
A shelf inside of a sliding door wardrobe
A pole suspended beneath a false ceiling in an office
A pole that was then pushed in between the retracted raked seating in a concert hall
… you probably get the picture by now! The expertise and hardware required to mount our cameras wherever our clients require has an inherent value that is easy to overlook.
Secondly, in order to provide the live-view functionality – which in our opinion is essential for us to be able to monitor the status of the cameras, and also provide our clients with a live view link which they can then share with their customers / stakeholders / members of the public – has costs associated with it. These include the cost for access to the online portal, and if the camera is to be connected via the mobile network, then the cost of the mobile SIM card.
Holding professional quality cameras in stock for immediate installation, being able to create the optimum bespoke mounting solution to accommodate any eventuality, and providing live-view access to all our cameras means we are not the cheapest time-lapse provider out there –but like many things, it's one of those 'you get what you pay for' scenarios. We always recommend doing some market research, working out a reasonable budget, getting a range of quotations and assessing what each company provides for their fee before making any decisions.
A long-term time-lapse project, capturing the construction of a care home in Portsmouth, Hampshire, which took place over 14 months. Click the play button to watch the video, and don't forget to click the full-screen icon at the bottom right.
In the past this was true, so we can forgive you for believing it! The time-lapse cameras of old were big bulky things that needed huge tripods – and bulky weather-proof housings to protect the large camera and electronics inside. Thankfully technology has now evolved to the point where you can have excellent image quality in a camera that has a very compact footprint. The time-lapse camera system we use at Horizon Imaging is about the size of a paperback book, and that includes two cameras (to provide a very large >180° field of view), a large internal battery and a solar panel to keep the battery charged. It's so lightweight that it can be mounted to existing infrastructure, scaffolding poles, tripods, trees – whatever is convenient really!
The Horizon Imaging Time-Lapse camera system installed indoors on a tripod, outdoors strapped to a lamp post and a road sign post, and indoors hanging from the a suspended false office ceiling! Click to enlarge.
Again, something that used to be true, and is still the case if you use cheaper providers. But if you choose a time-lapse provider that use professional equipment, you should be able to get a live view of your project at all times. This not only means you can check on the progress of your project at any time, but your provider can check the camera frequently to make sure everything is working to make sure there won't be any gaps in your footage.
For virtually all the projects we are commissioned to film, there really is only one chance to get the footage, so we can't take the risk that would come with using cheaper cameras that do not provide live-view functionality. The Horizon Imaging time-lapse system provides real-time access to the latest images taken by the cameras through a dedicated cloud-based platform that you can log into at any time, giving you complete visibility of your project. and peace of mind that the footage is being recorded safely.
A unique time-lapse project, capturing the re-surfacing of a large roundabout that crosses over the M25 motorway in Hertfordshire The work was undertaken over 4 consecutive weekends, with the cameras running from 9pm on the Fridays to 6am on the Mondays. Click the play button to watch the video, and don't forget to click the full-screen icon at the bottom right.
It's Just For Construction Projects
Granted, a lot of the longer time-lapse films you will see are for projects in the construction industry. After all, there's nothing quite like watching a building appear out of the ground in a matter of minutes, and they are incredibly effective at documenting such long projects! But that isn't the only application they can be used for. Here are just some of the types of time-lapse projects we've been involved with over the years: 
Awards ceremony setup
Behind-the-scenes manufacturing footage in a factory
Construction of a Chelsea Flower Show award winning garden
Painting of a mural on an office wall
Dressing of show homes at property developments
Installation of a designer kitchen
Re-surfacing of a large roundabout
Demolition of old office buildings
Refurbishment and fit out of an office building
And more! Just like any industry can use video, any industry can use time-lapse as well – you just need to get creative!
At Horizon Imaging we are experts in time-lapse filming and have invested a lot of time and money into providing the best quality service for our clients. We are always happy to share examples of our work and talk through your ideas so that we can create the perfect time-lapse video for you, no matter what you do.
Davies and Partners Mural Film. Click the play button to watch the video, and don't forget to click the full-screen icon at the bottom right.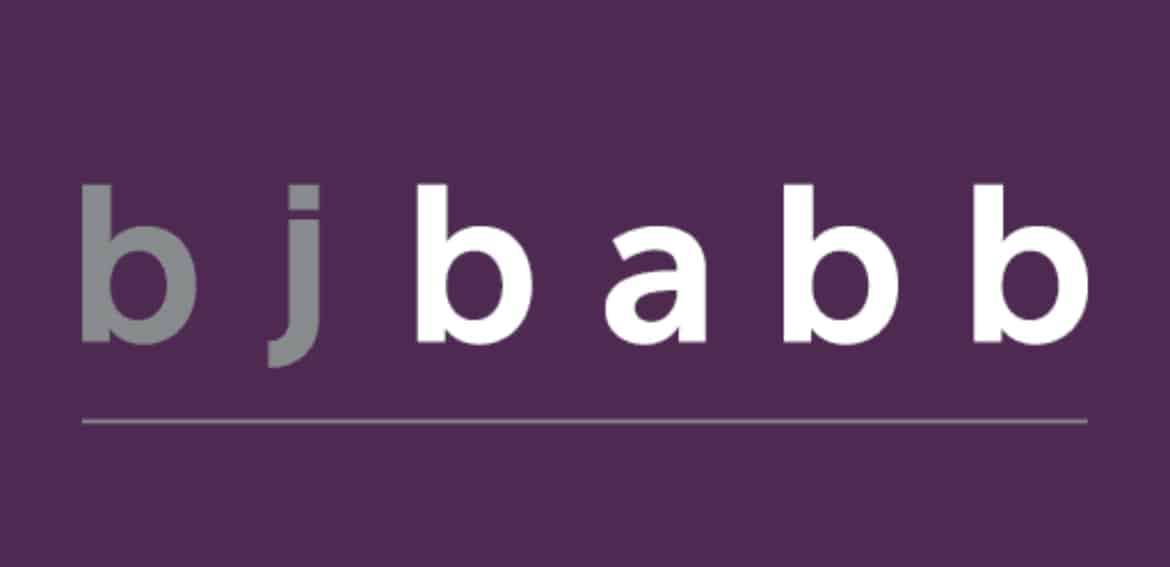 "We are a construction company and were looking for someone to provide a timelapse video of a building.  From the first contact with Horizon Imaging David was extremely efficient in his communication and very helpful in ensuring he could meet our timescales.  David set up his equipment on site and that was it.  All very simple to use through a web interface.  This was also handy as we could monitor on site activities.  The finished video looked amazing.  David also produced high quality stills at the end of the project too.  Thanks."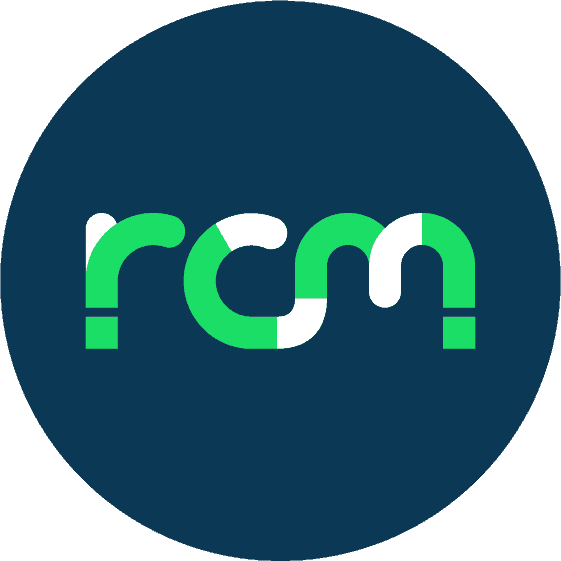 "We have used Horizon Imaging on a number of occasions for ground time lapse work and been very pleased with the quality of their services – the responsiveness, flexibility, problem-solving approach and with the quality of the footage produced" 
So ask yourself, do you:
Run construction projects involving numerous stakeholders, and need a way of sharing regular progress with them?


Want to catch the attention of viewers on social media with unique, fast-paced footage?


Offer a service that has clear before and after results, and want to showcase the work in-between?
If so, please don't hesitate to reach out to us on the contact details below.