Virtual Tours produced for The Stay Club's Willesden and Camden student accommodation facilities in London
Earlier in the year, Horizon Imaging was commissioned to produce two virtual tours for London-based student accommodation firm, The Stay Club. As part of a complete redevelopment of their website, The Stay Club wanted to incorporate virtual tours to allow their website visitors to explore The Stay Club's facilities from the comfort of their computers / mobile devices at their leisure. The Stay Club own several sites across London, and they wanted to start with tours of their Camden and Willesden sites which are shown here. 
Before visiting the sites, we talked over the client's requirements, including: where they wanted the panoramas taken at each site, where they wanted viewers to be able to click in each panorama to jump to neighbouring panoramas, and also where they wanted additional still photographs taken which would then be incorporated into the tours. 
On visiting the sites, the Manager walked around with us to make sure they were happy with the location for each 360° panorama. It was important to select the panorama positions carefully so the viewer can logically explore the site using the hotspots (which take you from one location to another) – eg. being able to see doorways that lead into different rooms / areas of the buildings. As well as being able to navigate the sites using the hotspots, custom maps were also produced, based on floorplans provided by the client. This allows the viewer to use a logical map interface to jump between the panoramas. 
To explore the panoramas, click on either of the globes on the right which will take you to the tours' respective welcome screens. After clicking "Let's get started", you can click and drag around the panorama with your mouse, or drag it around with your finger on a tablet or smartphone. More tips on how to explore can be found by clicking the (?) button in the tours.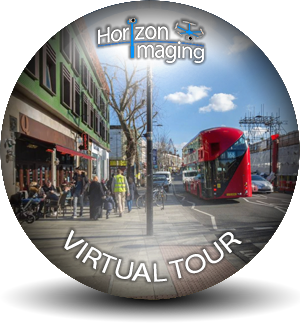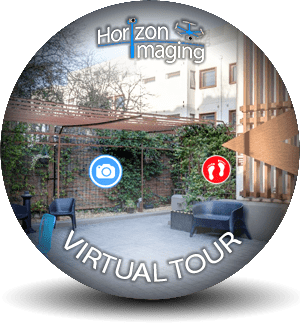 Virtual tours of The Stay Club's Camden (top) and Willesden (bottom) student accommodation facilities in London. Click to open the tours in a new window
Virtual tours are a greatly underused method for showing potential visitors around your site. Ideally suited for hotels, Bed & Breakfasts and other accommodation suppliers, leisure facilities like gyms and health spas, as well as tourist attractions. For more information on how we produce these tours and how customisable they are, please click here, or drop us an email and we would be delighted to help you.