Promotional film produced for Charton Manor Care Home in Farningham, Kent
During the course of the last year we've been putting together a promotional film for the Charton Manor Care Home based in Farningham Kent. The video required several visits to record the various activities that Charton Manor wanted to have captured for the video, as well as interviews with residents and footage of the grounds. 
The finished video is a great example of how we can provide a full suite of filming and editing services to produce a comprehensive promotional film, as the film combines drone aerial footage, inteviews, static ground footage and sliding dolly shots — all of which come together to produce an engaging introduction to Charton Manor. 
Please click on the play button below to watch the introductory video, and be sure to click on the full-screen icon at the bottom right of the player to watch the video full-screen at its highest quality. 
Here is a behind-the-scenes photo we took of the filming setup we used when interviewing the residents for the video! 
Behind the scenes photo of our interview filming setup for the Charton Manor video. Click to enlarge. 
The staff at Charton Manor were delighted with the resulting video and have kindly sent us the following testimonial to use on our website: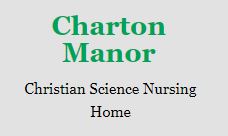 "Horizon Imaging has produced a very professional and skilful production for our Care Home here in Kent. The drone work and the video were produced with due care and attention; David provided encouragement and displayed patience with our staff and residents."
Do you work for a nursing home, hotel, leisure centre, or other public service? 

Are you looking for a way to further engage with your website viewers by providing a beautifully filmed introductory video for them to watch, introducing your company, its team and your facilities? 

Perhaps you attend regular trade shows and events and you want an eye-catching film to play on your stand?