Horizon Imaging photographs stunning wedding venue, Coverwood Lakes, from the air in Ewhurst, Surrey
Horizon Imaging was recently commissioned to take another set of aerial photographs of the beautiful wedding venue 'Coverwood Lakes' in Ewhurst, Surrey, which had been especially adorned with a fantastic double tipi for a forthcoming wedding reception. Horizon Imaging had previously undertaken similar aerial photography work for Coverwood Lakes back in August 2014, and they invited us back again this month to take a set of updated photographs. 
Aerial photograph captured with our drone showing the double tipi which was installed for a wedding reception at Coverwood Lakes in Ewhurst, Surrey 
Drone aerial photograph
of the upper lake at Coverwood Lakes in Ewhurst, Surrey – one of the other areas available for wedding receptions 
The flexibility of our radio-controlled drone allowed us to position our high-resolution camera in areas impossible to reach with traditional platforms, including directly above a pond, and nestling between the trunks of tall trees (see the sample images on the right)! As well as aerial photographs, we also took some aerial video clips of the venue which have been used in a teaser video for our new aerial video service – watch the video here! 
The value of the service we provided was greatly appreciated by the client, who recently sent us the following kind testimonial: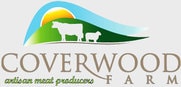 Horizon Imaging provided a professional and quality service that has created some unique shots of the grounds. David's patience in waiting for the sun to shine ensured that the calibre of the resulting images was excellent. This will no doubt help with the future marketing of the various enterprises we undertake. 

Do you have a truly unique wedding venue that you want to show off in a truly unique way? Or perhaps you have your own wedding planned soon and you want some unique aerial photographs as a memento of the occasion? In either case, please do get in touch and we will be delighted to chat through your requirements with you.