Drone aerial photographs capture the expansive Sompting Estate from the air near Worthing, West Sussex
Earlier this week, Strutt & Parker commissioned Horizon Imaging to take some aerial photographs of parts of the large Sompting Estate near Worthing, West Sussex. 
Strutt & Parker required both aerial and ground photographs of a farmhouse which is being re-let, and also a collection of aerial photographs from across the estate. For once the weather was very kind to us on the shoot day, with blue skies from sunrise to sunset, crisp cold air and a subtle warmth from the sun – just as January should be! 
The estate is vast and there were a number of key locations Strutt & Parker had highlighted on a map where the aerial photographs had to be taken from. One example was the 'Downs Barn' shown in the bottom image on the right which serves as the head office for the estate as well as an educational centre. The white scar visible to the right of the barn is the route of the underground power cables from the Ramption offshore wind farm, just off the Brighton coast. 
High altitude drone aerial photograph of part of the Sompting Estate near Worthing, West Sussex, showing the route of the cables for the Rampion offshore wind farm. The cluster of buildings shown in the image above can be seen in the upper left part of this image. 
Drone aerial photograph of part of the Sompting Estate near Worthing, West Sussex. 
We have undertaken several projects for Strutt & Parker over the last year, they continue to be very pleased with the imagery we provide for them, and they have just sent us this new testimonial about our work at the Sompting Estate: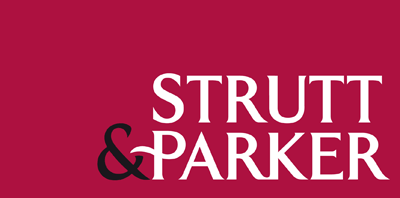 "We asked David to take some photos of a South Downs Estate that we manage – a vast area of almost 3000 acres. We had to hand over artistic direction entirely to David to capture the best aspects as we didn't know how it would all look from a birds eye view. He spent the day there and the resulting shots are brilliant and a very unique viewpoint on the land we know so well. David also carried out internal shots of the Farmhouse for re-letting and these are equally good. We have all been seriously impressed by his skill and attention to detail, with very little help from us non artistic types! Would certainly recommend." 
Do you have a large estate that you need to photograph, but want to do so affordably, and with the flexibility of flying from roof-height right up to 400 feet above the ground?
Give us a call today
and ask about our drone aerial photography services!