Another near miss between a drone and airliner prompts a strict warning from the UK Civil Aviation Authority
After another recent near-miss between a drone and an airliner at Heathrow airport (and a similar incident at Warsaw airport a few days earlier), the UK's Civil Aviation Authority have issued a strict reminder to all drone users that they have to obey the rules of the airspace they are flying in. Tim Johnson, CAA Director of Policy said the following in a recent statement: 
"We want to embrace and enable the innovation that arises from the development of drone technology, but we must ensure that this is done safely, with all airspace users in mind. It is imperative that people observe the rules when operating a drone. Drone users must understand that when taking to the skies they are entering one of the busiest areas of airspace in the world – a complex system that brings together all manner of aircraft including passenger aeroplanes, military jets, helicopters, gliders, light aircraft and now drones. When doing so, they must be aware of the rules and regulations for flying drones that are designed to keep all air users safe." 
The CAA have provided the following simple list of rules that all users of drones – both hobby flyers and professionals – have to abide by: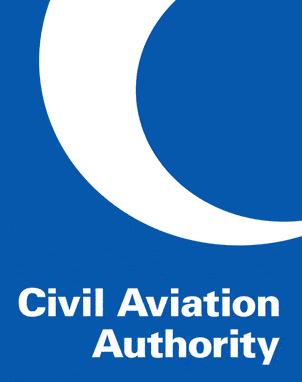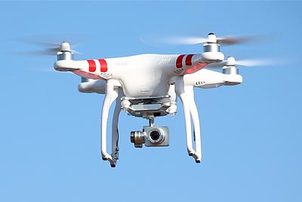 Drones like this DJI Phantom are available in hundreds of online shops and in many high-street retailers, making them available to people who may not have used a drone before. 
The CAA have also partnered with FirstPersonView to produce this simple video outlining the key regulations that drone operators have to adhere to. Click the play button to watch, and the small rectangle in the bottom right to watch full-screen. 
Make sure you can see your drone at all times and don't fly higher than 400 feet 
Always keep your drone away from aircraft, helicopters, airports and airfields 
Use your common sense and fly safely; you could be prosecuted if you don't 
Furthermore, drones fitted with cameras must not be flown: 
Within 50 metres of people, vehicles, buildings or structures 
Over congested areas or large gatherings such as concerts and sports events 
As the popularity of drones continues to skyrocket, it is more important than ever that people new to the technology are aware of the regulations that govern the airspace they fly in. At the end of the day, the regulations are there to ensure everyone's safety – the operators, the public and people flying in full-size aircraft. So far there have only been near misses, but it doesn't take much for a near-miss to become a direct hit – the consequences of which don't bear thinking about. Follow the Twitter hash-tag #droneaware for more information. Fly safe!
If you have any questions about drone safety and the use of drones in built-up areas, please do
get in touch
and I would be happy to advise you.