Aerial and ground-based promotional video produced for Two Hoots Glamping site in Alresford, Hampshire
In August we were commissioned by Two Hoots campsite in Alresford, Hampshire, to produce a promotional video that would not only show off their accommodation and facilities, but more importantly their stunning countryside location. 
Promotional video for Two Hoots Glamping site in Alresford, Hampshire. Click the play button to watch the video, and the small rectangle symbol at the bottom right of the player to view the video full-screen. 
Drone aerial photograph of the Two Hoots Glamping site in Alresford, Hampshire. 
As in previous video shoots, we were given completely free reign over how to shoot and produce the video, and one sunny August afternoon we spent several hours on site capturing short video clips from multiple angles – using both our drone and ground-based video cameras. Whilst on site we also took a few high-resolution aerial photographs of the entire site (see right), which again will help Two Hoots' potential customers appreciate the size and setting of their beautiful campsite. 
After completing the video, we received the following kind feedback from the owners of the campsite: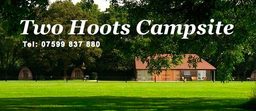 "Just wanted to say a big thank you. We wanted to give our potential customers a flavour of the setting and facilities we offer at our glamping campsite, and we are happy that we commissioned Horizon Imaging to produce a promotional video for us. This video says a thousand words and gives a good insight into what we offer, how we offer it and what to expect when you stay with us. David has been patient in tweaking and adding bits to the video – nothing was too much trouble. He was very helpful with suggestions and has produced a wonderful and informative video for us – thanks David!" 
Do you own or run a tourist attraction, hotel, holiday cottage, B&B, or campsite? If you feel your current marketing literature isn't quite hitting the mark, or it isn't conveying the magical atmosphere your customers feel when actually visiting your site, give us a call today to see how one of our promotional videos could make all the difference.